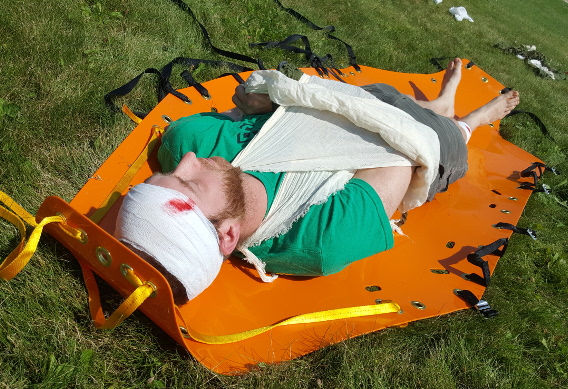 Advanced Wilderness / Remote First Aid is a course for those who work, explore, or just play in isolated or wilderness settings. It covers advanced strategies for providing extended care (more than 40 hours) in all environmental conditions. The course is taught in an outdoor setting with realistic outdoor injuries as the main focus of the training. We have improved the Red Cross First Aid training with overnight patient care for realism and emphasis on casualty extrication methods that work.
Teaching points include (but not limited to)
Triage
Risk Assesment and Mitigation
Mechanism of Injury
Intended audience
General public, Preppers, Outdoor enthusiasts, Snowmobilers, ATV riders, Hunters, Sport and Commercial fisherman, Canoeists, Hikers, Mushroom and Berry pickers, Ice road travelers, Back country and Remote workers.
Duration 40 hrs including overnight (4 days)
Cost $500 per person + tax
Prerequisites Proper equipment and environmental clothing as per Kit list, and an open mind. http://survivalbytraining.com/wp-content/uploads/2018/02/Handout-Wilderness-survival-safety-and-Emergency-Preparedness-Resources.pdf
Group rates available