Gift Certificates 
on sale now!
Holidays, Birthdays, celebrations or just because.... ICSOS Inc. Gift Certificates are a great choice.
Give the gift of knowledge and experience.
Receive a copy of "Down But Not Out" Book with every Gift Certificate Purchase.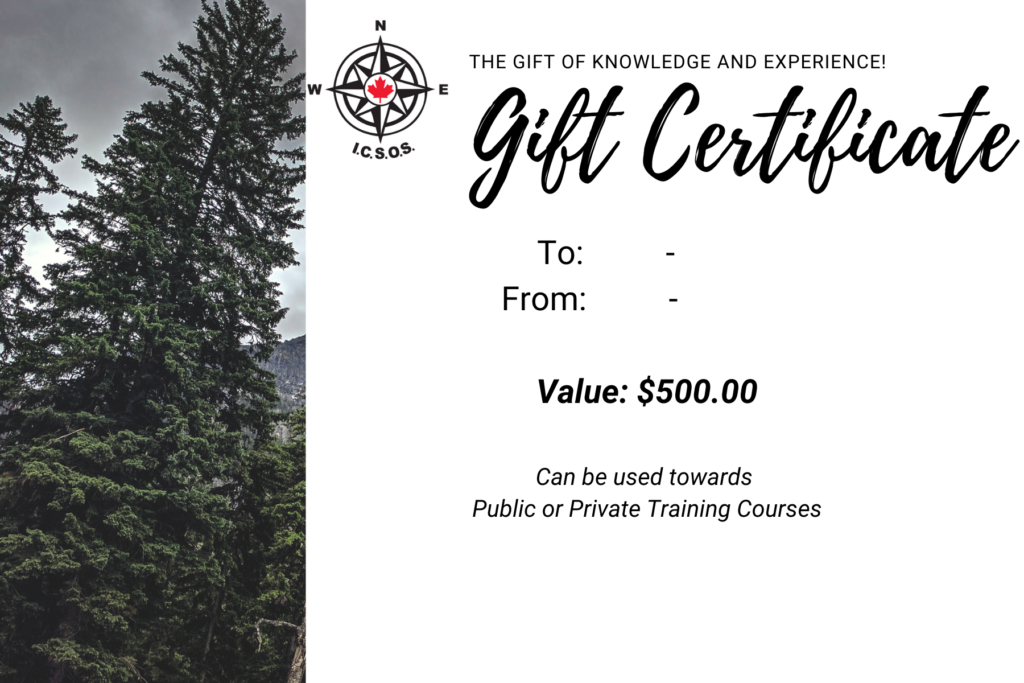 Down But Not Out
is back in print!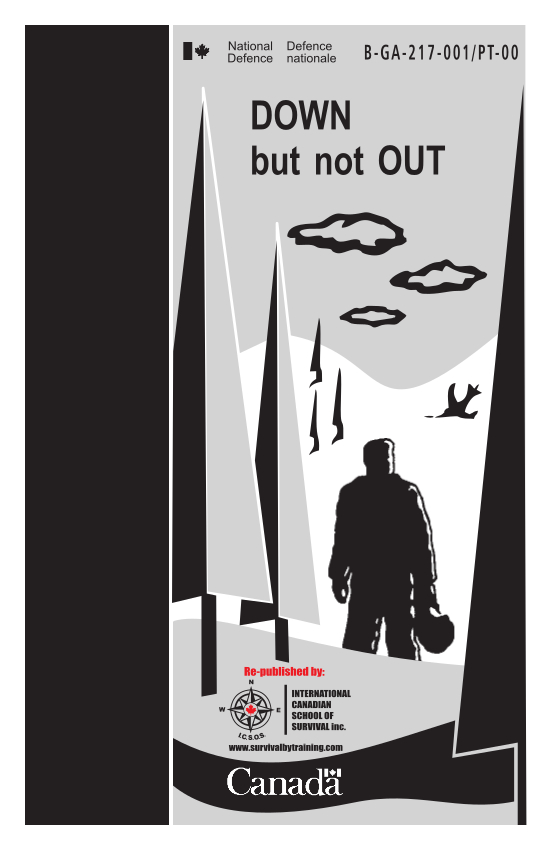 The manual used by the Canadian Forces Survival School for decades. It doesn't know everything, but it remains a force to be reckoned with - and often referred back to.
Ridiculously priced on Amazon.ca for $500 or more reasonably $53.91 on eBay.ca* but still used; own a newly printed copy.
Book Price: $29.95 plus tax
All prices in Canadian Dollars (CAD)
Books will be shipped within 3 business days of payment.
We also accept Interact e-Transfer, and cheque.
If you have any questions, please contact us at icsos.inc@gmail.com