With 19 years as a Search and Rescue Technician, yes Dave MacDonald has experience with Wilderness First Aid. With assistance from other instructors, Dave provides real-world scenarios to develop your First Aid skills, not in the classroom, but in the bush where life gets tough. From kissing a boo-boo to overnight critical patient care and evacuation, First Aid is an important skill to have.
Navigation training is survival prevention
Survival training is first aid prevention
First Aid training is suffering prevention.
Standard First Aid & CPR (Red Cross)
Fulfills Workplace First Aid requirements.
Prerequisites: nil
Duration: 2 days
Maximum Instructor to Participant Ratio: 1:12
Cost : $200 per person + tax
Dates: contact us to book your course now!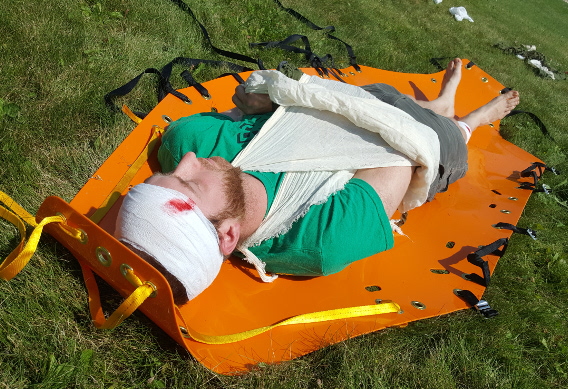 Wilderness First Aid Techniques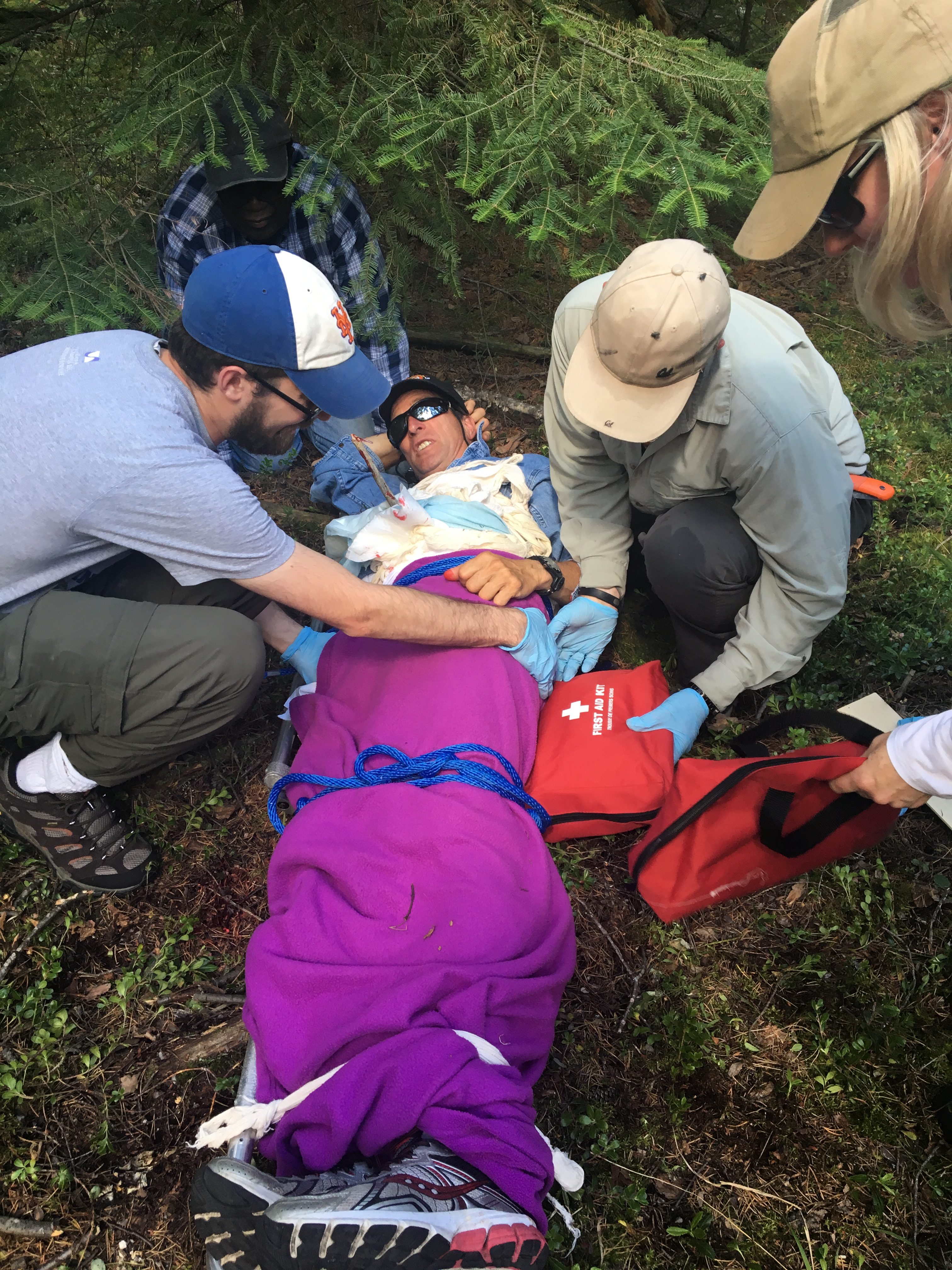 Wilderness First Aid Techniques is a course for those who work, explore, or play in isolated or wilderness settings.
This course helps you to asses your risks, handle injury. We provide you with usable field techniques. We also includes an extended patient care scenario for realism and add additional emphasis on casualty extrication methods.
Syllabus (includes but not limited to)
Systems-based Critical Thinking
Infection Control
Patient Assessment System
Circulatory and Respiratory Systems
Spine Management
Musculoskeletal Injuries
Thermoregulation
Bites and Stings
Lightning
Wounds and Burns
Backcountry techniques
Lifts, Moves, and Extrications
Prerequisites:
Duration: 2 full days
Maximum Instructor to Participant Ratio: 1:12 (we aim for 1:8)
Cost: $400 per person + tax
Dates: check the homepage or contact us for private courses