If there is one sure way to end up in a survival situation, it's getting lost in the wilderness. Our Land Navigation training will give you with a working knowledge of land navigation skills that will provide you with the freedom and confidence to travel the wilderness whether on- or off-trail.
Our Land Navigation program of training is designed as a series of progressive courses as follows:
Level 1 - Knowledge & Skills (Map, Compass, GPS)
Level 2 - Navigational Aids & Techniques
Level 3 - Advanced (Natural & Night) Navigation
Navigation training is survival prevention
Survival training is first aid prevention
First Aid training is suffering prevention.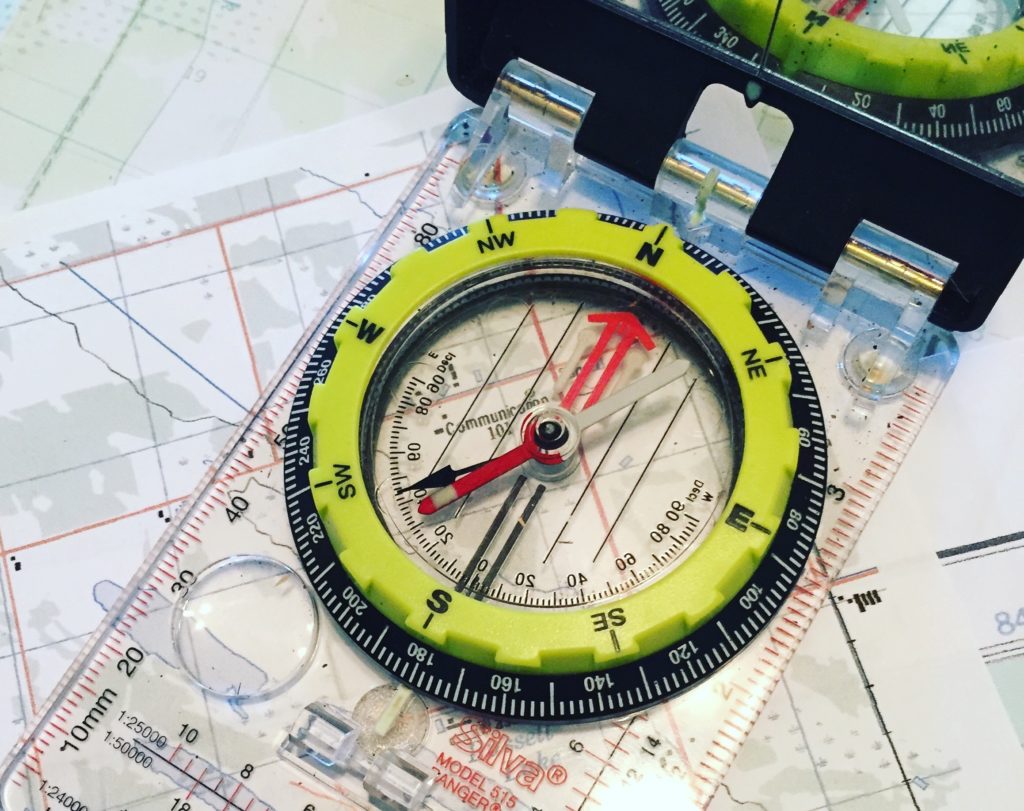 Land Navigation - Level 1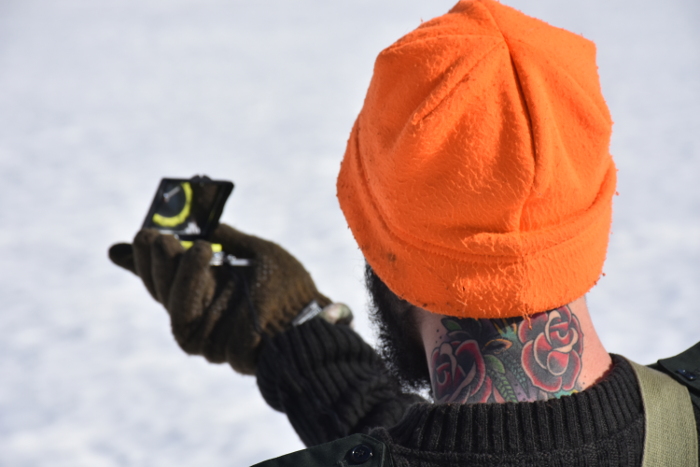 Level 1 instills the foundation of knowledge necessary for Land Navigation. We will learn how to read and interpret Canadian Topographic Maps, effectively use a compass, and access the Global Positioning System (GPS) for verification and back-up of our skills.
Day 1 will focus on the theoretical training of map & compass as well as practical demonstrations and activity, finishing with a short exercise to prepare for day 2.
Day 2 will spend a short time learning to use a GPS Receiver, however most of the day will be spent out in the woods practicing and honing our navigational skills.
Syllabus (includes but not limited to)
Importance of Map care and maintenance
Reading and Interpreting a Map
Plotting a position on a Map (Lat./Long., UTM, MGRS)
Compass Theory
Sighting and Setting Bearings
Law of Parallax and Lateral Drift
Declination
Plotting a route on a map
Measuring distance both on the map and on the ground
Use of a GPS Receiver to aid traditional navigational skills
Prerequisites: None
Duration: 2 full days
Maximum Instructor to Participant Ratio: 1:6
Cost: $300 + tax
Land Navigation - Level 2
Level 2 builds on the foundation of skills learned in Level 1 with additional techniques and their practical application to enhance one's ability to navigate across an unknown landscape.
Day 1 will jump straight into plotting a route on a map before heading into the bush for evaluation of skills - we aim to challenge you! The day will finish in the classroom discussing navigational techniques.
Day 2 will conclude any learning and discussion from Day 1, then head straight into the bush for a day of practicing navigational techniques.
Syllabus (includes, but not limited to)
Types of Navigation
Terrain Association
Obstacle Maneuvering
Triangulation Baselines & More!
Route-planning
Note: it is expected that you already know all the skills from Level 1, although the instructors will provide assistance there will be no review session.
Prerequisites:
LandNav1 recommended (there will be no review of foundational knowledge)
Duration: 2 full days
Maximum Instructor to Participant Ratio: 1:6
Cost: $300 + tax
Land Navigation - Level 3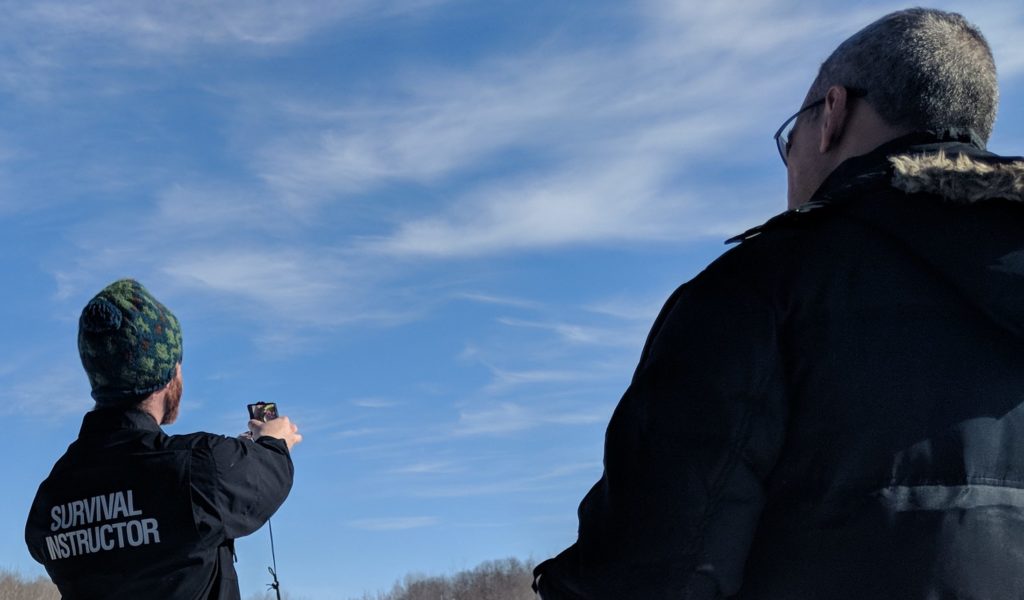 Level 3 takes all the skills previously learned and puts them to the test on a 2-day overnight trip into the wilderness. In addition, some additional topics will be covered as listed below.
Syllabus (includes, but not limited to)
In-field Route Selection
Safe overland travel
Natural Navigation
Night Navigation
Prerequisites:
Duration: 2-day wilderness trip
Maximum Instructor to Participant Ratio: 1:4
Cost: $350 + tax