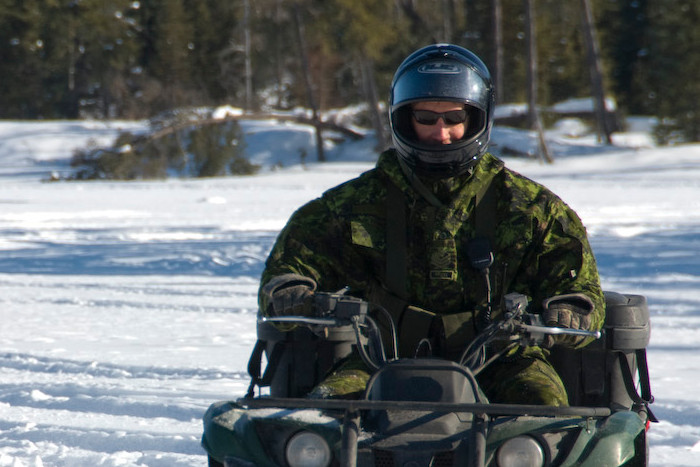 Timothy McMeekin
Survival Instructor
History
Joined the Canadian Military armed forces in 1989.
Served 19 years in field Units, operating in all environments including desert, mountain, jungle, boreal forest and ocean.
Commanded sniper and reconnaissance teams in remote locations in numerous countries.
Retired instructor of the Canadian Forces School of Survival Evasion Resistance and Escape (SERE).
Guest instructor at Alexander Ross Middle School in The Pas, Manitoba.
Presented winter survival techniques at NATO flying training center in Moose Jaw, Saskatchewan.
Instructed on Survival and or participated on survival courses in every environment on the planet with most of NATO.
Guest survival instructor for SAR Tech pre-selection course in Jarvis Lake, Alberta.
Numerous mobile teaching teams (MTT's) for air crew pre-deployment briefings prior to going over seas.
Courses
Long range reconnaissance
Sniper
Master Sniper
Senior leadership courses preparing me to lead 18 man teams into remote locations for extended periods of time.
Emergency, Industrial, and Wilderness First Aid.
SERE with Canadian, USA, British and German Armed Forces
Environmental Survival in the arctic, boreal forest, desert, mountain, and ocean.
Mountain and avalanche rescue.
Backcountry expedition leadership.
Small craft vessel operator.
Mountain operations course.
Tactical Man tracking course.
Personal History
 Born in Windsor, Ontario
Childhood spent Kingsville, Ontario (Boating, hunting, and exploring the back country)
Currently residing in Winnipeg, Manitoba
Married 21 years and father of 2 girls and a boy!
Personal Hobbies
Kayaking expeditions
Back country camping
Hunting
Various types of outdoor courses
Introducing my son to the great outdoors!